The Top 5 "Underground" Clubs in Chicago
by:  Adam Peabody
The state of house in Chicago Nightclubs (and in most nightclubs in general) is in disarray. With the current commercialization of house, you'd be hard-pressed to find a place that doesn't shove the same old big-room progressive bullshit down your throat. And I get it, play the songs that will bring the masses, after all, they're in the business of making money. Unfortunately, the masses prefer some European producer banging out heavy chords on a MIDI keyboard to the traditional bouncey baselines that have defined house for several decades. However, if you're in need of something less repetitive and obnoxious, there are still a few spots that stay true to Chicago's reputation for bringing the best in "underground" house music.
NOTE: this is 100% based on music, and therefore, 100% personal opinion.
5) Evil Olive

Recently remodeled to operate more like a concert venue than a nightclub, Evil Olive has amazing sound (as all the top 5 spots do) and a lot of talent to take advantage of it.
4) The MID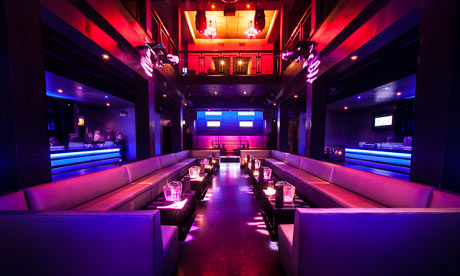 Ok, so maybe they're guilty of being one of the aforementioned clubs 90% of the time. However, if you pay close attention to the artists they bring in, you can still catch some pretty good stuff from time to time. I'll cite a recent show featuring Disclosure as one such example.
3) Soundbar

Soundbar has been stepping their game up recently. Hot Since 82′ on February 8th. Enough said.
2) Primary Nightclub

Unlike the previous 3 on the list, Primary Nightclub is almost purely underground, right down to the look and feel of the venue. If you're looking for straight grooves, Primary is a safe bet almost any night of the week.
1) Spybar

Duh. If you expected any other club to be at the top of this list, you might still be drunk from last night. World class talent on a weekly basis, intimate setting, and a just plain sexy venue, Spybar is truly in a league of it's own.
So there you have it. If you're ever in need of some sexy house vibes, look to any one of these spots to get your fix. Long live the underground.